What better place to find romance than in the mountains of North Carolina?

But when you travel through treacherous ice and snow and fog, get lost and injured, it doesn't have the same appeal.

At first.
Dr. Emory Charbonneau decided to train for a marathon on the trails of the beautiful mountains.

While she went by herself, her husband had time to spend with his girlfriend, a colleague of Emory's.

I say that with a bit of sarcasm, as her husband is less than ideal.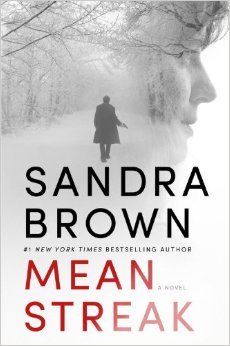 Emory starts her run in the morning, but the next thing she knows is it's dark outside.

It's dark with a snow storm whistling around and dark inside a small cabin.

The man leaning over her checks her injuries.
The cabin belongs to a man who won't tell her his name.

Many reasons for that.

He tells her he won't hurt her and he's keeping her attacker at bay.

Whoever that may be.

She wonders if he's telling the truth or if he abducted her.
He's so hot and tasty on cold winter day.

Emory wants him, and he has a hard time admitting he wants her.

Emory's leery, though.

Can she trust him?
Once again, Sandra Brown hits her mark with a novel of true suspense and a taste for the lust.

Too bad her stories have an end.