Natalia doesn't trust men.

It's a common theme, but who could trust the man who went from a perfect husband to behind bars for a Ponzi scheme and left her with his sixteen-year-old daughter who hates her?

She's now divorced.
That's the first of Natalia's problems and she doesn't want any more.
Although, at her BFF's wedding across the country in LA, she meets Hunter.

He's cocky, self-assured, an architect, and sexy as hell.

But Natalia attempts to end her night with a safe and boring date.
It doesn't work.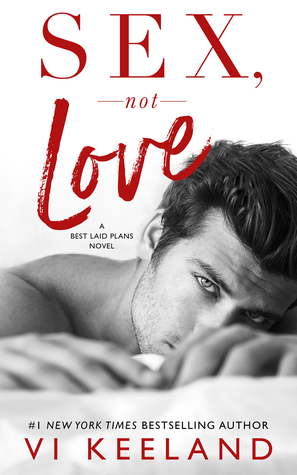 Chemistry explodes between Natalia and Hunter.

Hunter wants nothing more than a f*** buddy, or so he says.
It takes a year for Natalia to agree to a two month, no-strings-attached, let's-try-anything relationship.
Hunter's all-in, except for his fear.

He hides a family secret, and it's not that he killed someone, or that he's afraid of women.

He won't share his fear.
Natalia needs to uncover his secret.

And until that happens, she's left in the dust.
Chemistry is hard to unravel, and so the flames of love grab them both and either there's going to be an explosion or an unbreakable love.

I'm rooting for love, but make sure you read Keeland's novel to find out how hot the passion gets!