Landish, a bestselling author, has another great series, Dirty Fairy Tales. Not So prince Charming is the second in the series and a great read!
Loved the heroine, Isabella. She's a hardworking waitress putting herself through college and never giving up. She has fabulous friends who watch her back, and the thought of time and energy for a man in her life is something she thinks won't happen for a long time.
Now, Gabriel, he has a lot of baggage. After his brother was murdered, he sets out to do whatever it takes to find the killer. That includes being a hit man.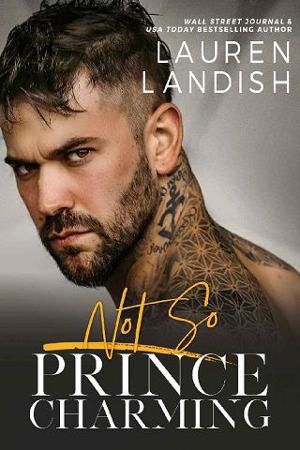 Now how can a hit man redeem himself? That's the black hole he has to dig himself out of if only Isabella can understand.
Oh wait! Gabriel is hired to take Isabella out. Just another kink in the story of Gabriel and Isabella meeting and somehow finding love in between the grey areas.
Quite the story of who finds love and who does the killing. Don't expect to find a typical plot or typical love. Have to read!
Read on!
Dawn